If you answered yes to any of these questions, then NOW Leadership might be for you.
At Gateway Zimbabwe, we are hearing a yearning for Connection, Participation, Collaboration, and ultimately, Co-creation. These are key to rebuilding our communities, our economy, and our country. And yet they are difficult to actually practise. We still live in a mostly patriarchal, top down society, where the voice and agency of the people is not embraced, where we are afraid to step up, and where we often feel shunned and silenced. Many Zimbabweans are doing incredible work on their own. We are not used to having conversations that we trust will be heard, and so we just get on with it on our own, quietly wishing we could realise our individual and collective potential.                                                         
We are inviting you to a NOW Leadership immersion. A five-month learning journey into life-affirming leadership for our times, with like-minded Zimbabweans longing and working for positive change in our country. This is a training and a journey in which together we will develop the qualities and skillful means necessary to practice leadership for Life.
We have learned that the outer work of life-affirming leadership requires us to do the inner work of self-knowing. We work from our own inner development through to the outer manifestations in and with community. Only then can we develop the clarity, confidence, compassion, and equanimity to serve the needs of this time as leaders, activists, parents and citizens. A life-affirming leader strives to embody the best human qualities of compassion, generosity, and clear seeing.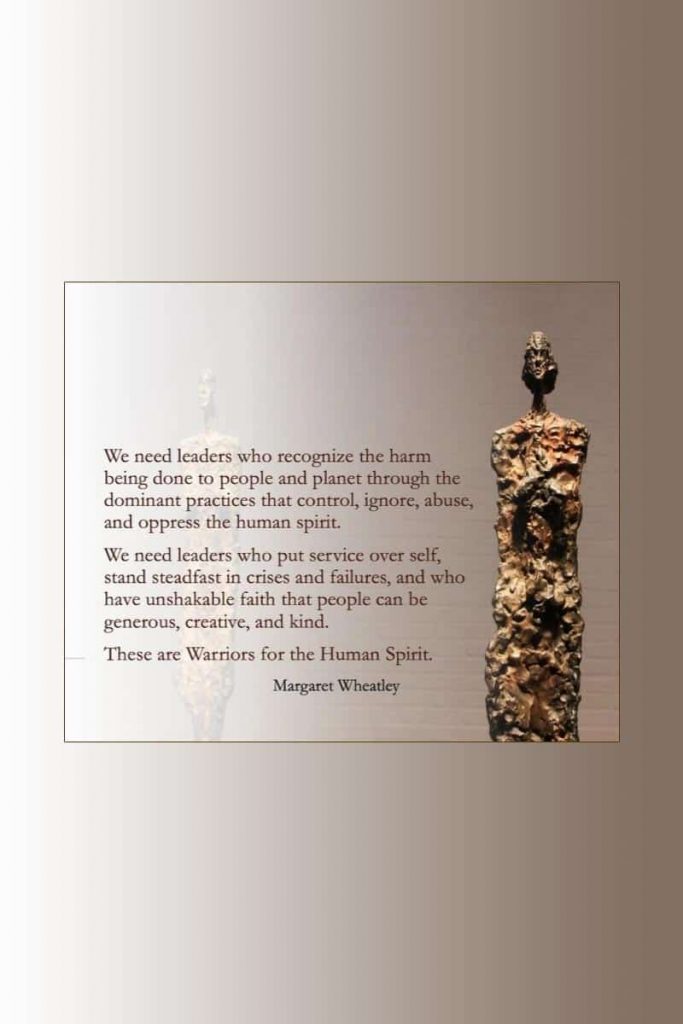 Gateway Zimbabwe, together with Margaret Wheatley, invites you to join us in NOW Leadership – a five-month Zimbabwean hosted programme. The programme will run out of ORAP in Bulawayo and Kufunda Learning Village in Harare.
We will meet every other month in person for 2.5 days. 2 – 3 hours will be live teachings and interactions via zoom with Margaret Wheatley and other international faculty.
Every other month, we will meet for half a day online.
Partial scholarships are available.
Sign up with the form below and we'll get back to you with additional details.