DISCOVERING NEW WAYS TOGETHER
The Gateway Fellowship is the flagship program of Gateway Zimbabwe, which brings together seemingly-ordinary citizens from different backgrounds who are answering to the call of living extraordinary lives and making an impact in their community towards a better Zimbabwe for all.
Why a Fellowship Program: Connecting Local Impulses Across Zimbabwe
As Gateway Zimbabwe, we see this time as an opportunity to imagine how we can design our society differently for a more sustainable future. It is time to self-organise around the future we long for from the grassroots up. Gateway is supporting fellows and community leaders by providing safe spaces for connecting, for generative dialogue, learning and collaboration across the social, economic and political spectrum and polarities.  
Fellows are drawn from communities across Zimbabwe that would not usually interact or work together. One of our key strategies is to link this ecosystem of local leaders trans-locally so our cohorts span across the country. The current cohort consists of fellows based in five communities, namely Lupane (Matabeleland North), Chikukwa and Chiadzwa (Manicaland), Arcturus (Mashonaland East) and Epworth (Harare province). 
The communities from which the fellows come are undeniably diverse in culture, language and custom, yet over the course of the 18-month fellowship journey, Gateway Fellows have found how much similarity and commonality among them. Sharing challenges they've encountered in their communities and individual lives, they've discovered that through looking at the world with "fresh eyes" and applying the knowledge gained by others through their own experiences, they're able to have a positive impact, affirming that indeed #CommunityIsTheAnswer. This journey also feels like it is reviving the values of Ubuntu – coming together with a shared purpose for the common good of humanity and of the land.
During the five modules of the Gateway Fellowship, the fellows cultivate knowledge of social technologies, inner work practices and community facilitation processes together with a deepening understanding of political economy, constitutionalism and active citizenship in the Zimbabwean context. These approaches support the fellows in facilitating improved dialogue and understanding towards sustainable transformation alongside their respective communities.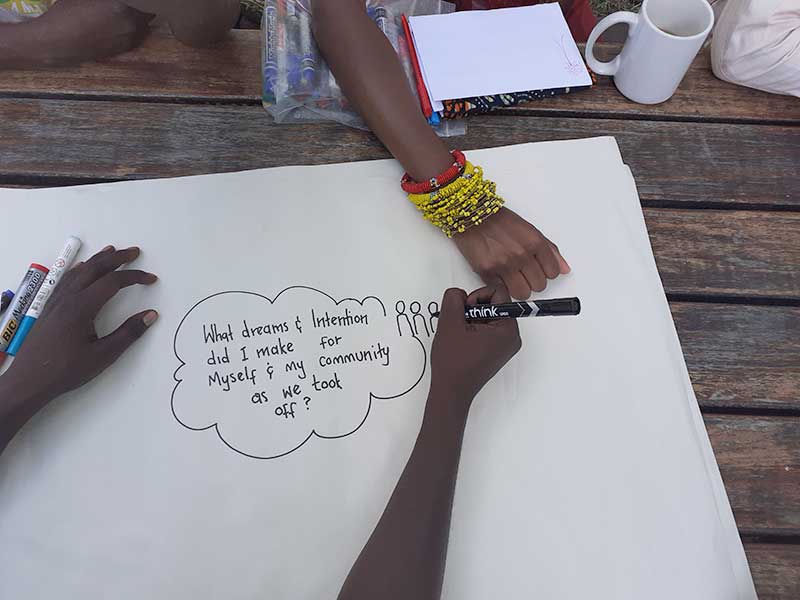 The Fellows had 3 in-person modules in 2019 and 2020. Due to the COVID-19 pandemic, modules 4 and 5 will likely be conducted online. One of the key features of the fellowship program is deep accompaniment to the fellows on this journey. We know that due to our historical cycles of polarization, exclusion, colonization, oppression and silence that have driven many to "check out", we need to "scale deep" as we scale out, and do the fundamental work of attending to the inner condition of community leaders who wish to co-create any meaningful change where they are. Gateway place-based fellows are accompanied by a circle of apprentice facilitators who are further accompanied and supported by a circle of convening facilitators. 
During the COVID-19 period we've taken this deep accompaniment to the virtual space. WhatsApp has enabled cohorts to remain connected enough to process the disruption collectively and become a resource in their community.
Beyond staying connected, vibrant discussions stimulated by COVID-19, have been hosted by the fellows' group on topics including the re-adoption of traditional diets and medicinal remedies as ways of taking charge of our health during a health crisis. Another important discussion has centered on what is sustaining us in this time which has reinforced the inner work practices which fellows have been developing. Other discussions have explored the role of education in different communities and what education could be. They've also explored fellows' memories and appreciation of our traditional ways in Zimbabwe from which we can learn and build. 
The relationships and friendships formed during the fellowship are building circles of  solidarity and unity across the fellow cohorts. At Gateway Zimbabwe we are guided by a relational theory of change where everything is premised on developing authentic and inclusive relationships. In a country that has – for a very long time – been led out of woundedness, the fellowship program is proving to be critical in inviting fellows and community leaders into generative and healing ways of relating to one another.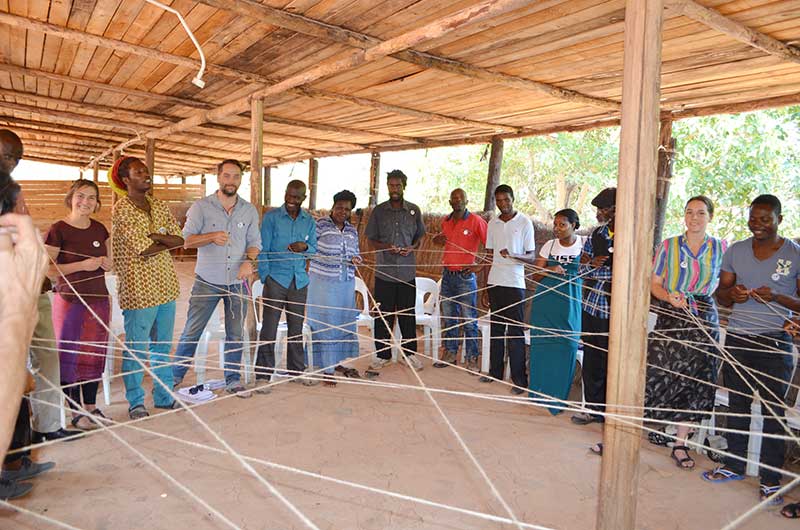 We trust that when we can meet each other afresh in our communities, in our richness and in our brokenness, we can then begin to reweave our social fabric and build the future we wish to see for our country.